2016 Aprilia RSV4 RF
$16,000.00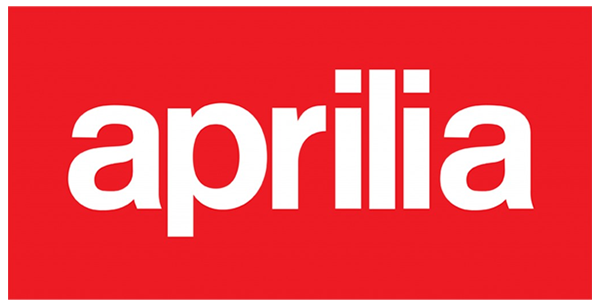 ---
Location
Maranello Moto Sport
Overview
---
Description
Evolution of a unique and victorious project



More than 200 hp, greater performance, lighter weight, more effective on the track and new riding pleasure on the road, with the best possible technology provided by the advanced aprc and race abs electronic controls.



Winning Identity



The deliberate design and choice of technology applied to the RSV4 RF leaves no doubt that everything was planned around the only V-4 cylinder 65° engine ever to be fitted as standard to a road bike. The frame is the direct descendant of a dynasty which has won 18 titles and 143 grand prix in the 250 GP class and the bike has then been further enhanced by highly developed electronic management systems to improve both engine performance and handling. This is a true vocation of Aprilia, which was the first manufacturer to adopt the Ride By Wire system as standard. The electronic throttle allows the power of the engine to be used to the maximum while reducing fuel consumption and eliminating the classic problems associated with a normal twist grip such as lack of smoothness when opening/closing the throttle. The RbW system also allows different power delivery settings to be selected through its multi-map technology. Aprilia is the first motorcycle manufacturer to have patented its highly developed aPRC dynamic control system which still today is the only one with the exclusive self-calibration and wheelie control features.



V4 65° - Incomparable Engine



The first high performance narrow V-4 cylinder engine in the world; the most revolutionary engine ever made by Aprilia is incomparable thanks to its unique "total electronics" package, its incredible lightness and super compact size, reaches a new stage in evolution. The engine has been updated and improved with particular attention paid to reducing internal friction and increasing casing ventilation. The exhaust system too has been remodelled to provide maximum performance working in combination with a finely tuned electronic management system. This brings the maximum power of the 65° V4 to 201hp with torque at 115 Nm. The 3 distinct mappings (Track, Sport and Road), were matched to the new power and torque specifications of the V4 to provide even fuller and in-depth power output at any engine speed.



Superbike Frame - Stability and Control



In keeping with consolidated Aprilia traditions, the aluminium frame of the RSV4 R exploits the strength and flexibility of cast and pressed components, which are welded together to form one structure which sets new benchmarks in terms of balance and dynamic efficiency. Torsional and flexional rigidity have been optimised to give the rider more control. This means that the Aprilia RSV4 RF is not just a bike with devastating performance, but one whose greatest strength is precisely the incredible ease with which any rider can access its full potential. The swingarm also uses the same constructional technology as the frame and offers the same perfect balance between flexional and torsional stiffness to contribute to the extraordinary handling capabilities. The suspension section is made up of a trio of Öhlins elements (fork, rear shock absorber and steering damper) setup that has been calibrated to give the rider improved performance on the track and on the road. The Aprilia RSV4 RF also features as standard a new front braking system with Brembo M430 monobloc radial calipers and a new radial pump on the handlebars.



aPRC - The New Frontier in Technology



aPRC (Aprilia Performance Ride Control), which comes as standard, is the well-known system control package that comes directly from race winning experience gained in the Superbike series. The third generation of aPRC, standard equipment, fully integrates with the full Ride-by-Wire multi-map electronic management of the revamped V4 engine. It is the most complete, sophisticated package there is out of those currently on the market.

aPRC, which comes as standard equipment on the Aprilia RSV4 RF, includes:

• aTC: Aprilia Traction Control, adjustable on the fly (without having to release the throttle) to 8 settings thanks to a practical joystick on the left side of the handlebar, with extremely fine-tuned operating logic;

• aWC: Aprilia Wheelie Control, adjustable to three settings, has been recalibrated for maximum performance at level 1 (the least restrictive setting);

• aLC: Aprilia Launch Control, the assisted starting system for use on the track only with 3 settings;

• aQS: Aprilia Quick Shift electronic gearbox for ultra-fast shifting without closing the throttle or using the clutch.

In addition to the second generation aPRC system, the RSV4 FR is fitted with the highly advanced "Race ABS" antilock braking system, designed and developed by Aprilia in collaboration with Bosch to guarantee not only improved safety on the road, but also the best possible performance on the track. The 9MP ABS unit is top of the line in currently available refinements and technology: the system, which weighs only 2 kg, can be disengaged and is adjustable to 3 settings by easily accessing the control menu on the sophisticated instrument cluster:

• Level 1: this is dedicated to track use (but it is also approved for street use) and acts on both wheels to guarantee the best possible performance, even in the most intense braking conditions at any speed. It takes nothing away from the pleasure and performance of "extreme" riding.

• Level 2: this is dedicated to sport riding on the road, acts on both wheels and is combined with an advanced tip over system (RLM - Rear Lift-up Mitigation) which engages progressively based on the vehicle speed.

• Level 3: this is dedicated to riding on surfaces with poor grip, acts on both wheels and is combined with the tip over system.

Each of the 3 setting levels for Race ABS can be combined with any one of the 3 new engine maps to allow riders with varying experience and skill levels to find the best possible combination.



The new and powerful engine ECU now allows the three maps to be more easily managed, each one of which corresponds to a different engine power output and now also to a dedicated engine brake management map. The two classic engine management logics Track and Sport are now joined by the new Race map, the most extreme and suited for professional use of the bike on the track with engine braking control reduced to a minimum in order to support more abrupt braking. All three maps are more manageable and less aggressive than the previous version, therefore allowing perfect correlation between throttle control and the torque sent to the wheels. This reduces rear tire wear and makes it possible to better manage the power that the Aprilia V4 is able to develop.



Future Generation - Comfort and Performance



Aprilia RSV4 RF represents the most important and profound advancement ever made on this extraordinary model. A development that even involved the design. The style of the new RSV4 is the result of the perfect combination of form and function. The careful design led to the creation of the most compact full size sport bike on the market, where technical elements such as the impeccable aluminum double rail frame contribute to emphasizing its racing vocation.



The front end has been completely redesigned: now there is a new, more protective top fairing, created after a careful wind tunnel aerodynamics study, which provides better protection from the wind for riders of any height. This choice has a positive impact not only on the track when the rider is seeking protection to achieve maximum speed, but also on the road where greater comfort is provided thanks to the lower air pressure on the body and helmet. The characteristic triple headlight is also new, now with a more modern shape and an LED parking light. The mirrors are new, also the subject of a wind tunnel study, which combine excellent aerodynamic penetration with improved visibility and built in LED turn indicators.
Engine
Type: Aprilia V4 longitudinal 65°, 4-strokes, liquid cooling system, double overhead camshaft (DOHC), four valves per cylinder
Capacity: 999.6 cc
Max power (at crankshaft): 201 hp (148 kW) at 13.000 rpm
Max torque (at crankshaft): 86 lb-ft (115 Nm) at 10.500 rpm
Fuel system: Airbox with front dynamic air intakes. Variable length intake ducts controlled via ECU. 4 Weber-Marelli Ø48-mm throttle bodies with 8 injectors and latest generation Ride-by-Wire engine management. Choice of three different engine maps selectable by the rider with bike in motion: Sport - Track - Race
Exhaust system: 4 into 2 into 1 layout, single oxygen sensor, lateral single silencer with engine control unit-controlled butterfly valve and integrated trivalent catalytic converter.
Transmission
Gearbox: 6-speed cassette type gearbox
Lubrication: Wet sump lubrication system with oil radiator and two oil pumps (lubrication and cooling)
Clutch: Multiplate wet clutch with mechanical slipper system. Gear lever with Aprilia Quick Shift electronic system 'AQS'
Traction management: APRC System 'Aprilia Performance Ride Control', which includes Traction Control (ATC), Wheelie Control (AWC), Launch Control (ALC), all of which can be configured and deactivated independently through the race display.
Chassis/Suspension/Brakes
Frame: Aluminium dual beam chassis with pressed and cast sheet elements.
Front suspension: Öhlins adjustable steering damper. Ø43mm Öhlins upside down units fully adjustable (Tin). Wheel travel: 120 mm
Rear suspension: Aluminum alloy swingarm. ÖHLINS piggyback shock absorber with adjustable spring preload, compression, rebound damping and length. Wheel travel: 130 mm
Front brake: Double Ø320mm lightweight stainless steel floating discs. New M430 Brembo monobloc radial calipers with 4 opposed Ø30 mm pistons. Sintered pads. New radial master cylinder. Metal braided brake line.
Rear brake: Ø220 mm disc. New Brembo floating caliper with 2 insulated Ø 32 mm pistons. Sintered pads. Master cylinder with integral reservoir. Metal braided brake line
ABS: Multi-map Bosch 9MP ABS (3 maps selectable), deactivable and with RLM (Rear wheel Lift-up Mitigation).
Wheels: Aprilia forged aluminum alloy rims, completely machined, 5 split spokes. Front:3.5"X17" Rear: 6.00"X17"
Front tire: Radial tubeless - 120/70 ZR 17
Rear tire: Radial tubeless - 200/55 ZR 17 (homologated option 190/50 ZR 17; 190/55 ZR 17)
Dimensions
Max. Length: 80.3 in. (2040 mm)
Max. Width: 29 in. (735 mm) at the handlebar
Max. Height: 44 in. (1120 mm)
Seat height: 33 in. (840 mm)
Dry weight: 398 lb. (181 kg)
Fuel tank capacity: 4.9 gal. (18.5 L)
Warranty/Roadside Assistance/Approval
Warranty: All 2015 and newer Aprilia Motorcycles include a 2-year unlimited-mileage warranty. *Limits are outlined in the warranty booklet. See dealer for details
Roadside Assistance: 1 Free Year of Road Side Assistance provided by Road America.
Approval: EPA and CARB
Specs
Engine
Engine Type

Aprilia V4 longitudinal 65 deg., 4-strokes, double overhead camshaft (DOHC)
Displacement

999.6 cc
Cooling

Liquid
Fuel System

4 Weber-Marelli Ø48-mm throttle bodies with 8 injectors and latest generation Ride-by-Wire engine management
Chassis
Front Suspension

Öhlins adjustable steering damper. Ø43mm Öhlins upside down units fully adjustable (Tin). Wheel travel: 120 mm
Rear Suspension

Aluminum alloy swingarm. ÖHLINS piggyback shock absorber with adjustable spring preload, compression, rebound damping and length. Wheel travel: 130 mm
Front Brakes

Double Ø320mm lightweight stainless steel floating discs. New M430 Brembo monobloc radial calipers with 4 opposed Ø30 mm pistons.
Rear Brakes

Ø220 mm disc. New Brembo floating caliper with 2 insulated Ø 32 mm pistons
Front Tire

120/70 ZR 17
Rear Tire

200/55 ZR 17
Dimensions
Seat Height

33 in. (840 mm)
Fuel Capacity

4.9 gal. (18.5 L)
Dry Weight

398 lb. (181 kg)
Transmission
Transmission

6-speed cassette type gearbox
General
Colors

Superpole
Warranty

2-year unlimited-mileage warranty